Community / Events
Truebeck Topping Off at Ryan Ranch Site
May 18, 2017
The new 60,000sf, two-story medical office building at Montage Health's Ryan Ranch campus will be the flagship office for nearly 90 doctors. The topping off ceremony, held on Tuesday, May 9th, marked a key project milestone towards completion of this state-of-the-art facility.
 It sets a standard for medical office buildings not only in California, but in the United States.
– Anthony Chavis, MED, chief medical officer of Montage Health.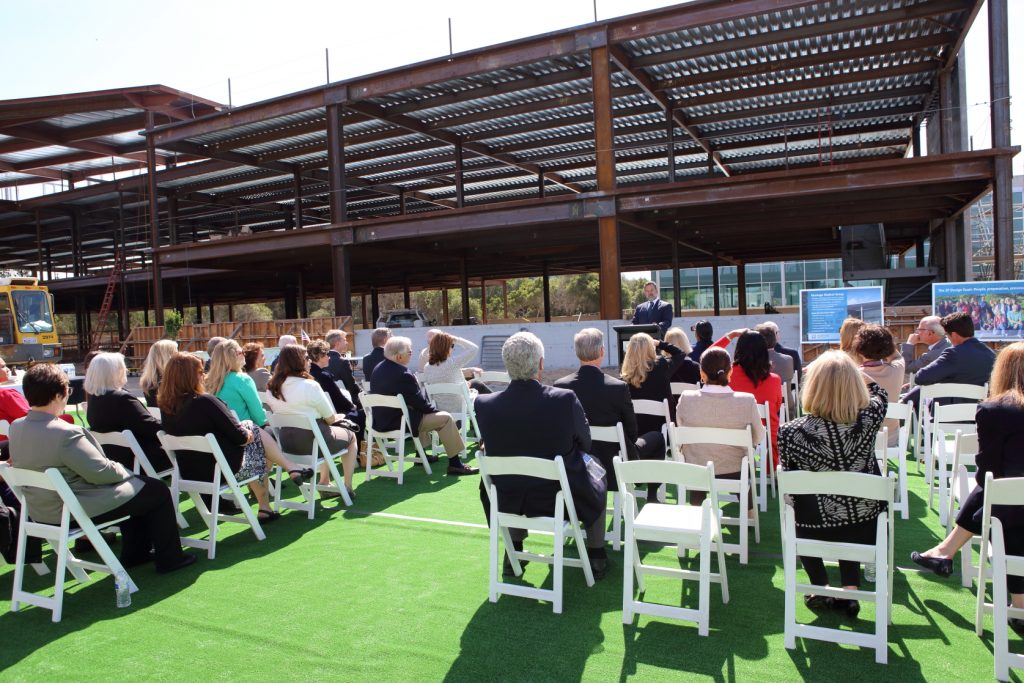 The $23 million building will be the seventh and largest office of Montage Medical Group, a sister company of Community Hospital of the Monterey Peninsula (CHOMP). "Great care went into developing and designing the interior space and workflow," said Chavis. Care providers of Montage Medical Group built actual-size models of interior space out of cardboard and then tested them, going through the process actual patients, office staff, nurses, doctors, and others do in the course of typical office visits.
Once complete, the building will include: 91 Examination rooms, five family consultation rooms, one conference room, and four laboratory blood draw stations.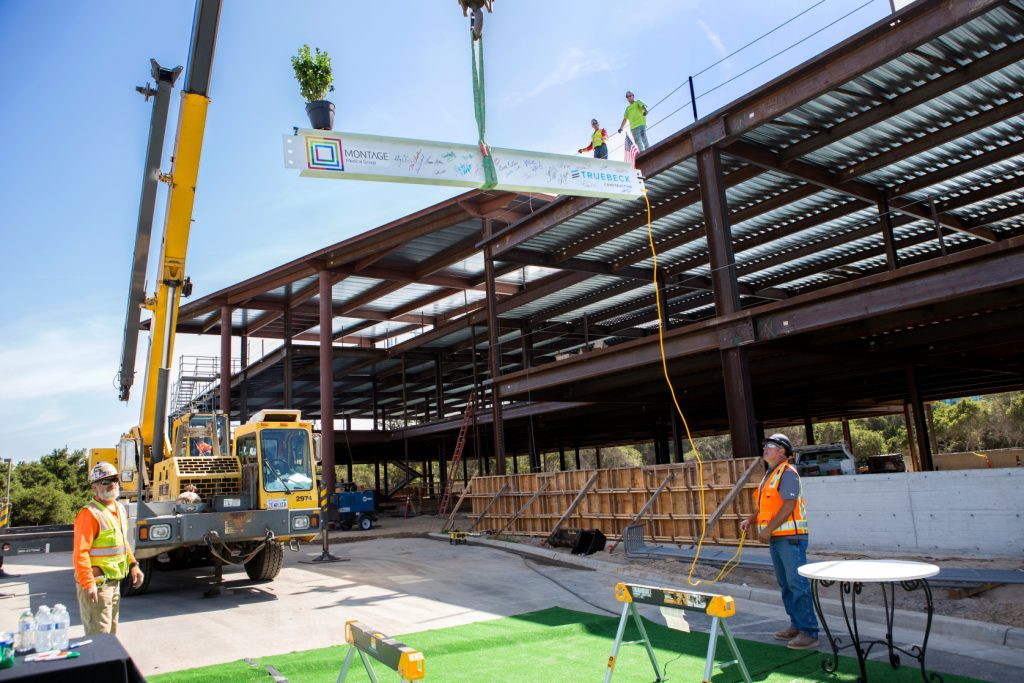 After completing the ground-up medical office building and wellness center for their Marina Campus, we are excited to be working with CHOMP and Boulder Associates on another cutting edge medical facility – helping to ensure our communities have access to care.