Community / Events
Raising the Bar on Giving
July 20, 2017
We have new hardware to add to our trophy case! On July 19th, Truebeck was honored by the San Francisco Business Times as a Top Corporate Philanthropist in the Bay Area. 100 of the top local givers gathered together in San Francisco for a ceremony to recognize those who donate the most, volunteer the most, and make the biggest impact in our local communities.
Philanthropy leaders discussed how corporations use their philanthropy to bring about change and build stronger communities, while aligning social responsibility with company performance and brand.
Truebeck was on a very short list of companies praised for giving more than 1% of our profits back to the community.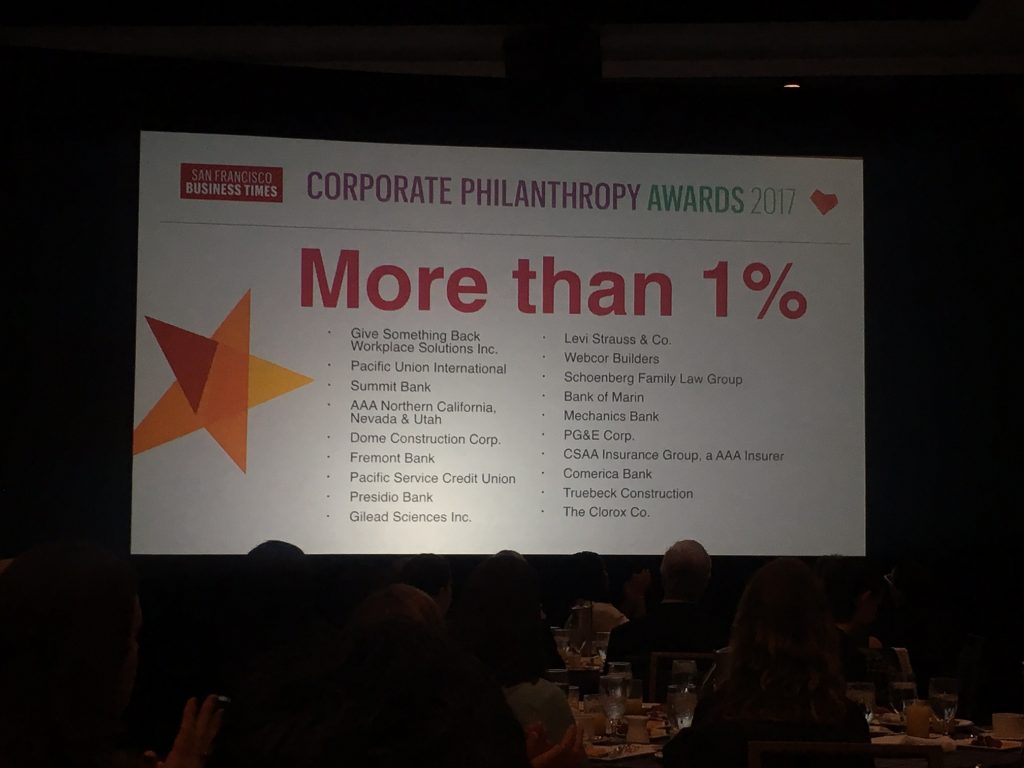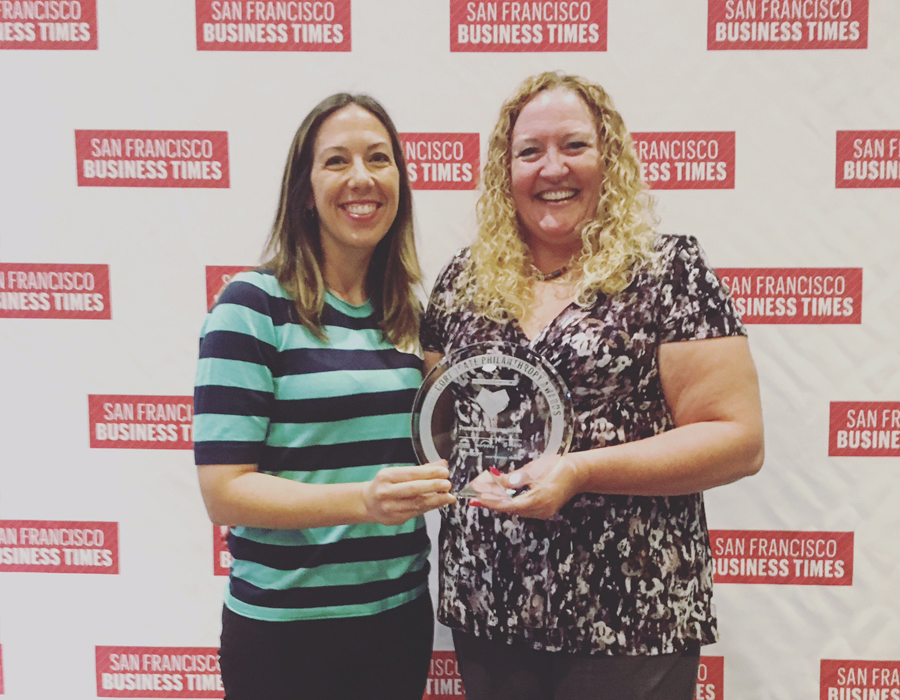 Kathy Reiner and Tiffany Avila accepted Truebeck's award.
The event was immensely inspiring. I was honored and humbled to be in the same room as the top 100 givers in San Francisco. The generosity and compassion of these people is so amazing and uplifting. There are a lot of great companies being led by brilliant humanitarians doing awesome things for non-profits. Truebeck is part of that movement, and I'm fired up to do more.  – Tiffany Avila

I truly enjoyed attending the event on behalf of Truebeck.  The panel speakers revitalized me personally to put a bit more energy towards those causes I care about most.  Additionally, with the exposure to a number of non-profit work-force agencies at the event, I am inspired to seek corporate partnership opportunities where Truebeck can truly make a difference at the high school level for kids to enter the trades and/or construction industry.  – Kathy Reiner
The distinguished panel of speakers included:
Our Team for Tomorrow is a catalyst for engaging with the community, developing careers in construction, promoting awareness of causes, and bringing individuals and resources together.