Events
GROUNDBREAKING AT SONOMA STATE
June 30, 2016
"Sonoma State will now have a world-class building to house their world-class program." 
More than 1,000 students enter Sonoma State University's wine business degree and professional programs annually from around the nation and globe. Truebeck was selected to build their new state-of-the-art facility on campus. The groundbreaking ceremony for the 15,000 square-foot Wine Spectator Learning Center was held on June 1, 2016, with over 200 people in attendance.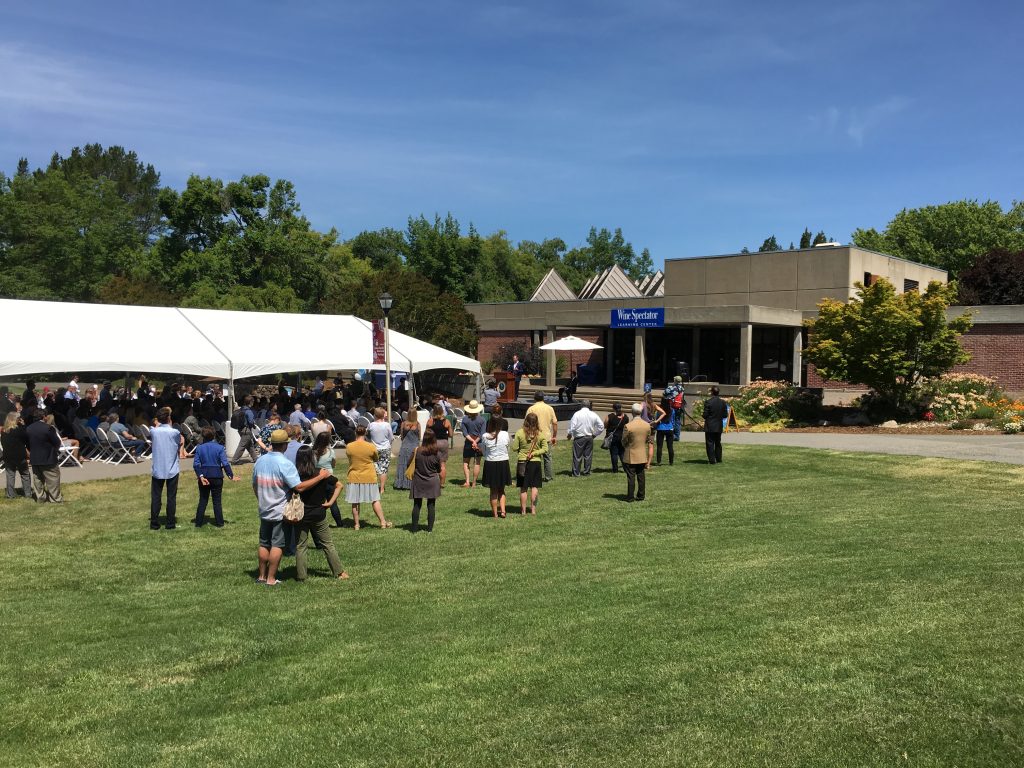 The $9.15 million project will be located on the site of the current SSU Student Commons building campus. Working under the design-assist delivery with TLCD Architecture, the design will utilize modern learning and working practices to inspire collaboration for students and visitors. The Student Commons will encompass a student hub, a wine entrepreneurship laboratory, an outdoor study terrace and a wine business research laboratory. Additionally, the classrooms, student commons, faculty-industry hub, and venues for public seminars and events will be equipped with state-of-the-art features, such as multi-point video conferencing for technology-enabled learning, video production with broadcast capabilities, and multimedia exhibit and research stations for hands-on teaching and learning.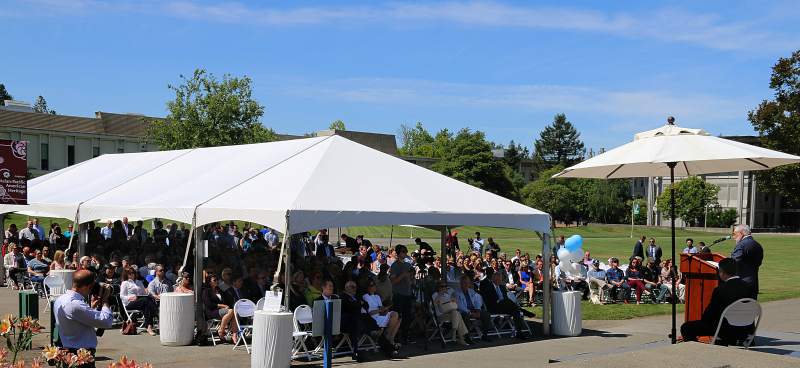 Amongst the 200+ in attendance, featured guests included U.S. Congressman Mike Thompson, Lieutenant Governor Gavin Newsom, philanthropist Sandy Well, and Marvin Shanken, Wine Spectator editor and publisher. The construction will be fully paid for by private donations, most notably the $3 million gift by Marvin and Shanken's Wine Spectator Scholarship Foundation, which kick-started the project and was recognized by naming the center.
At the unveiling of the architectural rendering, Rep. Mike Thompson, D-St Helena, chairman of the Congressional Wine Caucus stated "Sonoma State will now have a world-class building to house their world-class program."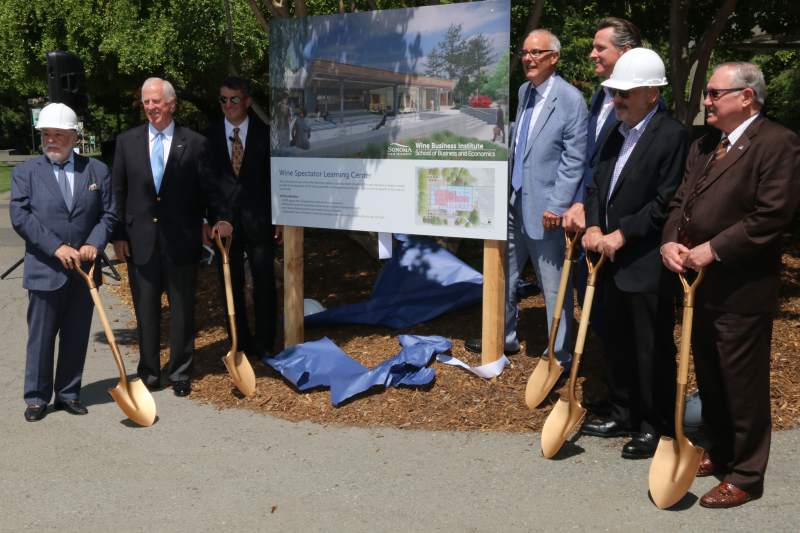 From left to right: Sonoma State University President, Ruben Aminana; Rep. Mike Thompson; School of Business & Economics Dean, Bill Silver; Wine Business Institute Director, Ray Johnson; California Lt. Gov. Gavin Newsom; Wine Spectator publisher Marvin Shanken; and Gary Heck, Institute chairman and head of Heck Estates.