Press
BESPOKE PROJECT IN SF CHRONICLE
July 27, 2016
Co-working is more than just a trend in San Francisco. One survey's findings indicate that, worldwide, 10,000 co-working spots will exist by the end of 2016. Bespoke, housed on the Westfield San Francisco Centre's fourth floor, is one such co-working space built by Truebeck Construction and completed in 2015.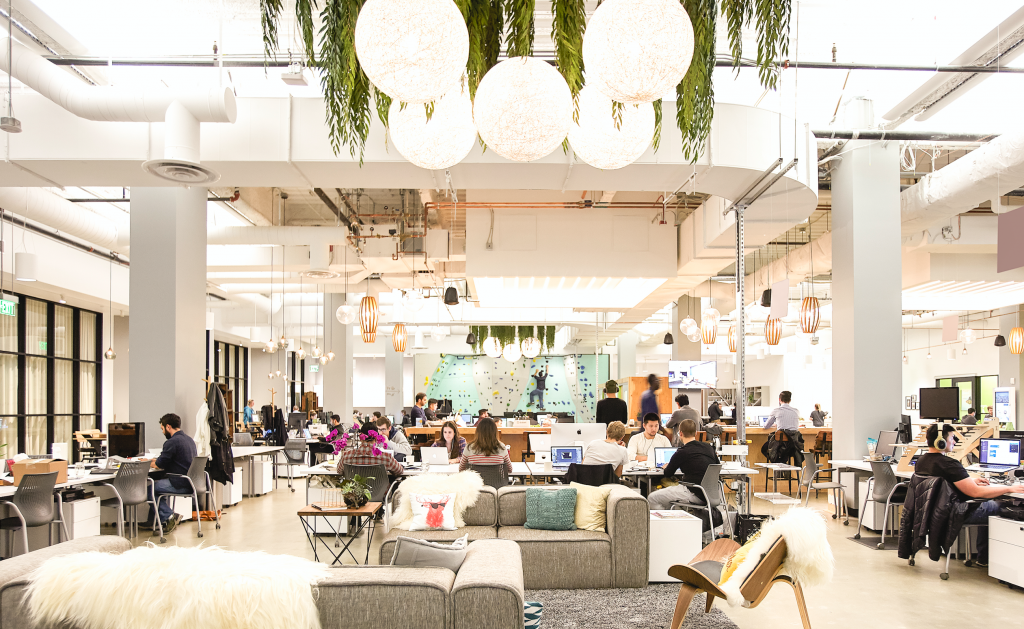 Last Thursday's article in the San Francisco Chronicle highlighted some of the unique aspects of the Bespoke space: conference areas that can be converted into retail space so entrepreneurs can practice selling their products and gathering feedback from customers, digital demo areas, a climbing wall and bocce court, and live plants weaved throughout the interior.
Truebeck is proud to have helped create this exceptional place for today's innovators.